Product development is to create something new or different, the creation of a new product. This may be in a form of an improvement to an existing product or an entirely new product. It's a core component is that it is new or different from the original. In the processes of achieving a new product the following main aspects have evolved as a road map for new product development.
• Idea Generation/Screening
• Conceptual Development
• Business Case
• Product Design
• Marketing
• Commercialization
• Marketplace Introduction
Product Design Process
This article will focus on the one aspect of the road map for Product Development the "Product Design". The product design is only one important element of the process that brings reality to the product. The other initial steps and following steps are just as important and shouldn't be over looked. We will dive into the Product Design process for Hardware, Software and/or Mechanical devices, equipment and machinery!
The product design process can be broken down into a series of systematic steps:
• Product Definition, Structure, User/Functional Requirements
• Concept Design
• Prototype Design and Build
• Functional Testing
• Prototype Build Support
• Functional Testing
• Beta Prototype Build Support
• Product Launch
It is important first to understand that this product design process should be followed using a stage gate methodology.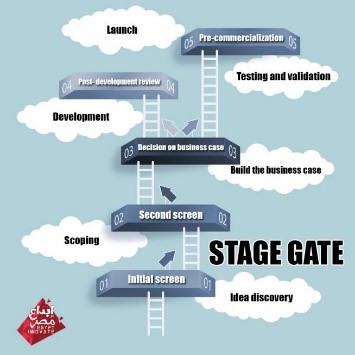 Stage Gate Development Process
A phase-gate process is a project management technique where a new product development is divided into distinct stages or phases, separated by decision points (known as gates).
At each gate, continuation is decided by (typically) a manager, steering committee, or governance board. The decision is made on information available at the time, including the business case, risk analysis, and availability of necessary resources. Initial marketing surveys could also be a factor.
Gates allow for points during the process where an assessment of the product is undertaken. It can take into account:
Quality of execution: Determines whether the previous step is executed in a quality fashion.
Business case: Does the product still look like an attractive idea from an economic and business perspective.
Action plan: The proposed action plan and the requested resources are feasible.
A gate can lead to one of five results: go, stop, hold, recycle, or conditional go.
Gates have a typical structure and consist of three main elements:
Inputs: What the project manager and team deliver to the decision point. These deliverables are decided at the output of the previous gate, and are based on a standard menu of deliverables for each gate.
Criteria: Metrics on which the project is evaluated in order to determine a result (go/stop/hold/recycle) and make a prioritization decision.
Outputs: Results of the gate review—a decision (go/stop/hold/recycle), along with a planned action plan for the next gate, and a list of deliverables and date for the next gate.

Product Definition, Structure, User/Functional Requirements
This phase typically includes:
• Collection and evaluation of any possibly relevant design documentation: Hardware, Software, Firmware, Schematics, Mechanical
• Preparation of User/Functional requirements to act as a roadmap for the remainder of the project. This step includes:
o Determination of the codes and standards applicable to the product design based on target markets Eg. CSA/UL/CE/RoHS, FDA Class
o Details of the expected environmental conditions for the device
o Identification of functionality required in the updated design. Eg embedded system to replace the need for a separate laptop, enclosure, etc.
o Verification of production volume/cost targets
o Identification of possible external electrical/mechanical interfaces with other equipment
• Identification of interfaces for mechanical/electrical/software subsystems.
• Develop project costing and Earned Value Analysis (EVA)
• Project timeline that will include design reviews
• Develop project documentation necessary to implement the product development process such as; Issue list for tracking project issues, meeting minutes and product specifications, etc.
• Determination of preferred design documentation formats. Eg Solidworks, Word, Excel
The results of this phase will be a basis for the remaining phases of product design.
Refinement of Concept Design
This phase can include:
• Early consideration of DFMA (design for manufacturing and assembly) for the components of the system
• Early consideration of UI design
• Potential POP (proof of principle) model to confirm physics behaviour of the concept. This is aimed at mechanical, electrical principles that need to be confirmed. Aesthetics are not considered for this stage
• Early consideration of material selection factors such as: part design, moulding techniques, cost targets, secondary operations, environment, sterilization, packaging, and compliance and regulatory issues for the disposable and non-disposable components of the system
• Early consideration of sourcing commercial off the shelf (COTS) components for the disposable and non-disposable components of the system
• Initial 3D CAD models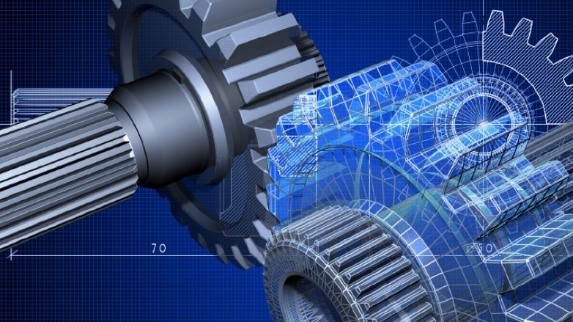 Prototype Design and Build
This phase can include detailed prototype design (Electrical, Mechanical, Software, Firmware) based on the elements of the previous phase with the aim to:
• Provide functionality to demonstrate the viability of key performance aspects of the design as specified in Phase 1
• Create BOM (bill of materials) for the prototype.
• Produce manufacturing drawings for the prototype
• Perform Tolerance Analysis for component integration
• Design of new Electronics/PCB Subassemblies
• Firmware, Software and Man-Machine Interface design
• Incorporate ongoing electrical/software/mechanical design issues and updates
• Build and assemble Mock-ups (each subsystem) as required
• Sourcing and build of electrical/mechanical components with the aim to use COTS (Components off the Shelf) components/subsystems as much as possible. Component service life, maintainability, and projected obsolescence will be considered.
• Identification of sources for custom moulded/machined components with the aim of developing a longer term relationship for the full beta prototype build and eventual high volume manufacturing
• Standards compliance pre-scan of the prototype design with the aim to avoid issues during the later beta prototype build
• Produce Unit Test Plan
The primary aim of the early beta prototypes is to demonstrate product functionality through functional testing. Aesthetic components (eg. Exterior shrouds) will not necessarily represent the final visual aspects or manufacturing methods intended for the later beta prototype build effort and/or high volume manufacturing efforts.
Functional Testing
This phase may include:
• Test Prototype with the aim to verify electrical, software, mechanical and optical functionality compliance to the User/Functional requirements produced in Phase 1 with the minimum number of units before proceed to the next phase.
o Hardware Testing: internal subsystem functionality and interfacing with external electrical/mechanical/optical subsystems
o Software/Firmware Testing: internal subsystem functionality and interfacing with external electrical/mechanical subsystems
o Mechanical Testing: internal subsystem functionality and interfacing with external electrical/software/optical subsystems
• FMEA (failure modes and effects analysis) if required
Beta Prototype Build Support
This phase can include:
• Incorporation of design modifications into the prototypes based on Phase 4 functional test results
• Incorporation of as-built design information into the documentation including CAD, schematics, BOM, software/firmware
• Recommendations on sourcing based on supplier performance during the beta prototype build
Product Launch
Product launch is the transition of the product development process into the production and selling phase. It doesn't mean the end of product design! As everyone knows, products often are introduced into the marketplace and have issues right away. This doesn't necessarily mean the product is poor, it may be used by the public in a way that was not expected. Also in product development it is often wise to introduce a 'Chevy' version of a product, then introduce the 'Cadillac' later. The reasons for this are to save on development costs/complexity and to start the revenue process to help pay for the continued development of more fully featured versions.
We hope you enjoyed this technical introduction to the product design process!